Richard Tisei has a extensive record in public service including serving six years as a member of the Massachusetts House of Representatives and two decades as member of the Massachusetts State Senate. Richard served for four years as the Senate Minority Leader and was the Republican Party nominee for Lieutenant Governor in 2010 running along side Charlie Baker in his first bid for statewide office. Throughout his career Richard has been a champion to promote equal opportunity and protect the rights of all citizens. Richard and his husband of 25 years, Bernie Starr, owned and operated a well known independent real estate brokerage on Boston's North Shore .He currently is a Senior Policy Advisor working in governmental affairs.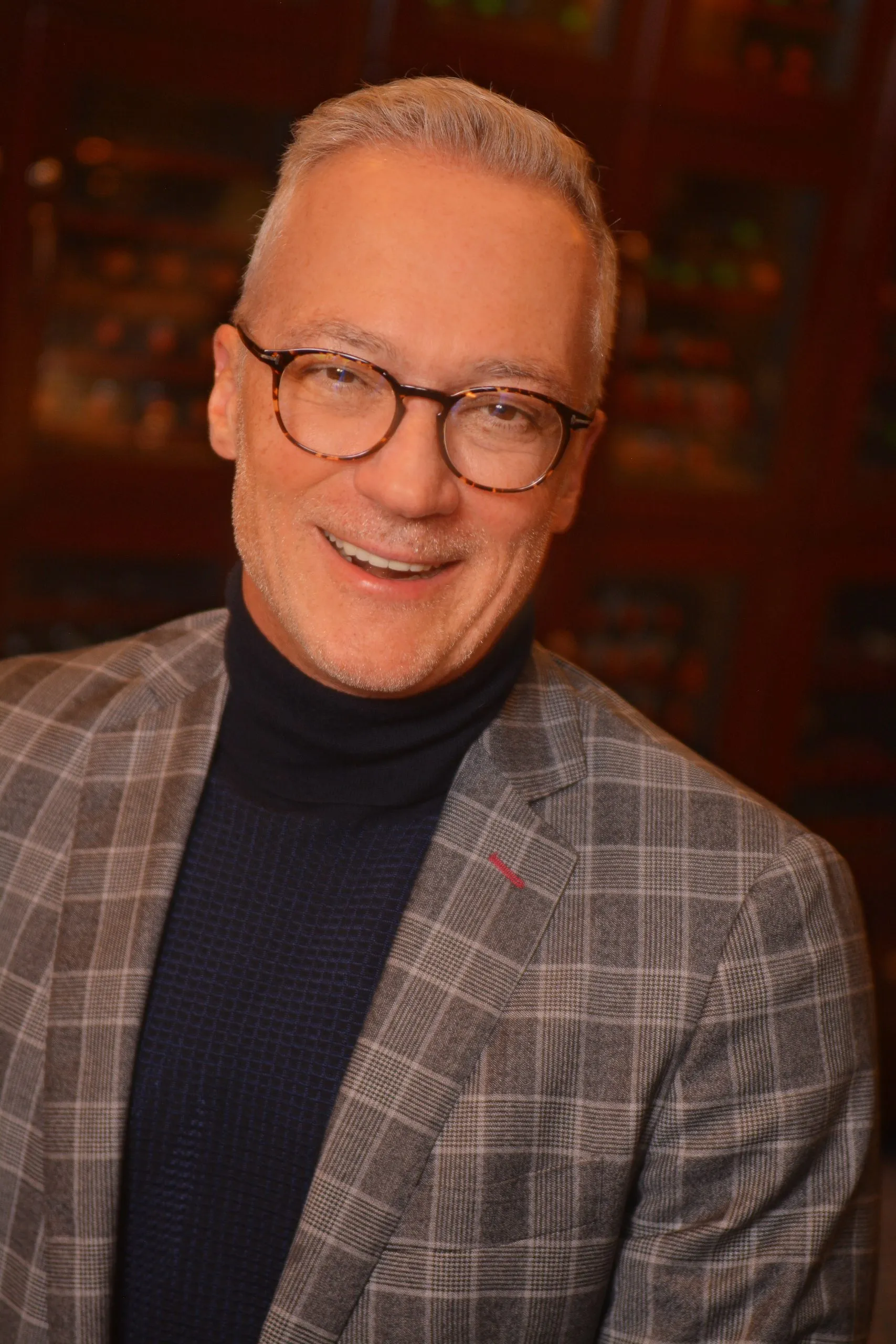 Daniel E. Innis
Vice Chairman
Daniel E. Innis, is Professor of Marketing and Hospitality Management at the University of New Hampshire.  He is the former Dean of the UNH's Peter T. Paul College of Business, and he was the driving force behind the new Peter T. Paul College building, a $50 million project that resulted in a state-of-the-art business building at the University of New Hampshire.  Professor Innis is co-author of the book Strategic Planning for Logistics, his papers have appeared in numerous academic journals, and he has made many presentations at professional conferences and meetings.  He has also consulted with several Fortune 500 firms in the areas of distribution, channel management, and buyer behavior.  Professor Innis earned his Ph.D. in marketing and logistics with a minor in consumer behavior from The Ohio State University in 1991.  He lives in Portsmouth, NH with his husband, Doug Palardy.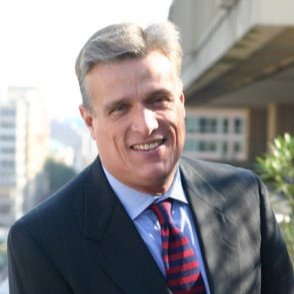 Jose Cunningham
Secretary
José is RNC National Committeeman for Washington, DC and currently serves as the Director of Development at WEConnect International, a global non-profit non-governmental organization that puts money into the hands of women business owners by enabling them to compete in the international marketplace. He previously served in the Trump Administration as the Executive Director and "Chief Sales Officer" of the U.S. Department of Commerce's Advocacy Center, which exists at the intersection of business and foreign policy, where commercial diplomacy efforts are required to let U.S. business compete fairly. He oversaw and ensured the team's mission to coordinate U.S. Government resources and authority in order to level the playing field on behalf of U.S. business interests as they compete against foreign firms for specific public international contracts, both commercial and defense sales. During his tenure he managed a team that met – and exceed – its goals and metrics with 102 client WINs representing $25.3 billion in U.S. export content, $33.8 billion project value, supporting 135,600 new U.S. jobs.
Prior to joining the Executive Branch, José was Chief Marketing and Business Development Officer at Nixon Peabody LLP, Chief Marketing and Business Development officer at Crowell & Moring LLP, and Chief Marketing Officer at Shaw Pittman LLP.
He began his professional career as an analyst for the U.S. Department of Defense, researching and reporting on Soviet and Eastern European political and military developments. He then went on to work for the U.S. Department of State as a Foreign Service Officer stationed in Berlin, Germany, as the ambassador's aide and vice-consul.
He resides in Washington, D.C., is thrice elected Chairman of the DC Republican Party, is a current member of the Republican National Committee, and is a competitive Masters swimmer.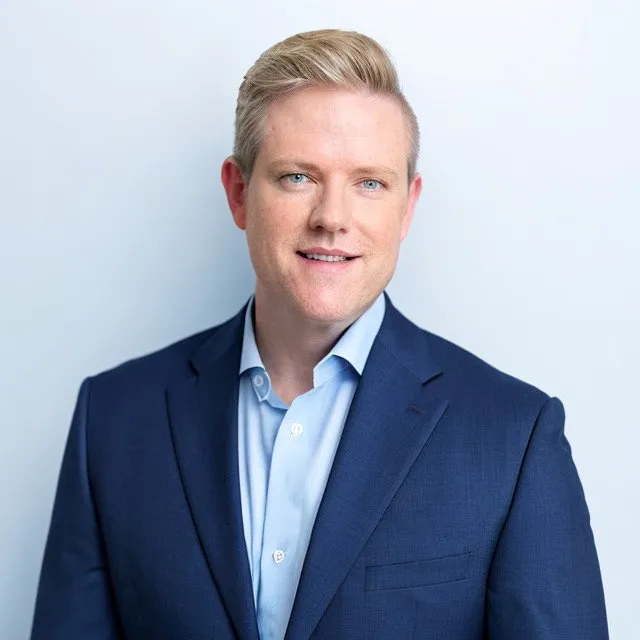 Charles T. Moran
President
Charles T. Moran – a native of Los Angeles – is a political & non-profit fundraising professional with 14 years of experience working on campaigns and initiatives from local races to presidential-level events. He works extensively on both coasts with clients of all sizes to develop and execute fundraising and public affairs programs.
Charles earned a B.A. in Politics from Occidental College in Los Angeles, and his Masters of Public Policy (MPP) from Pepperdine University in Malibu.  He is a member of the American Association of Political Consultants, winning a "40 under 40" award in 2017, and is a member of the American Legislative Exchange Council. Charles is an Associate Fellow for Inclusive Governance at the Joseph Rainey Center for Public Policy in Washington, DC.
Leonard Olds' activism with Log Cabin Republicans began in 1982 when he helped start the Log Cabin Republicans of Orange County California Chapter, then in 1991 he founded the Log Cabin Republicans of Riverside County Chapter. Olds served continually as President of LCR Riverside from 1991-2005 and is still a member. He is a continuing Board member of both the Log Cabin Republicans National organization and our sister think tank Liberty Education Forum. He served as an appointee of Governor Arnold Schwarzenneger on the California Council for the Humanities from 2007-2010.
Leonard and his partner of 43 years Hugh Rouse began a Foundation at the University of Minnesota Library for the support of the GLBT archives several years ago. They now house the original and ongoing collection of Log Cabin Republicans papers and publications.
Frank Ricchiazzi
Director Emeritus
TJ graduated magna cum laude from Occidental College with a B.A. in Economics and is a general partner and co-founder at Krypton Ventures. He is well embedded in the start-up community and primarily invests in early stage tech projects that have the potential to minimize big government control through blockchain technology.
After living in Los Angeles for 12 years and experiencing cancel culture, TJ has grown to be a huge promoter of LGBT Republican voices. He has spoken on both CBS and FOX, being bold and unapologetic about his views, and continues to encourage more gay conservatives to speak out.
TJ previously served on the Los Angeles and Tennessee local Log Cabin Republican boards, growing both chapters aggressively through sales and fundraising.
​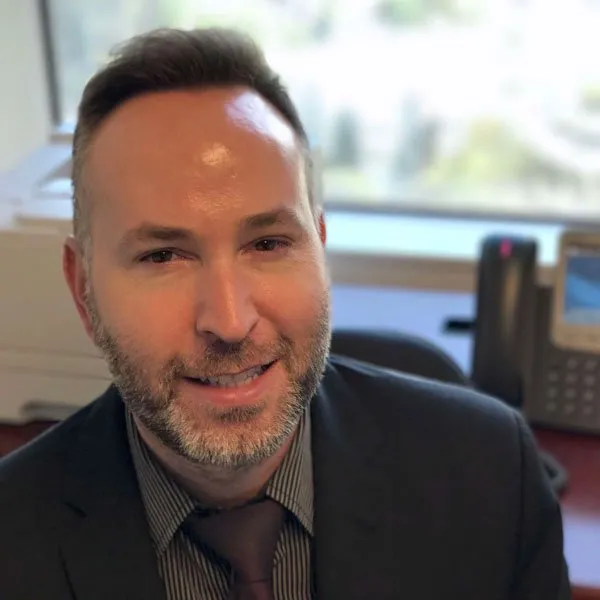 Jamie Ensley joined the Log Cabin National Board in 2008, and is now the organization's Immediate Past Chairman. He also serves as President of Georgia Log Cabin Republicans, Board Treasurer for Georgia Equality, and Campaign Treasurer for Georgia State Representative Mike Jacobs.
In 2010, Jamie was the second witness during the Don't Ask, Don't Tell (DADT) trial held in Federal Court in Riverside, California. Federal Court Judge Virginia Philips ruled that DADT was unconstitutional, and in the court's final opinion, it stated that "Mr. Ensley's testimony was both candid and credible". This court victory was the catalyst that finally influenced Congress to repeal DADT. Also in 2010, Ensley was honored to serve as one of the Grand Marshals for Atlanta Pride's 40th Anniversary Celebration.
Jamie is the Immediate Past Chairman of the Atlanta Dogwood Festival, the nation's 3rd oldest and largest arts and music festival with an estimated 300,000 attendees annually.
Jamie was a Senior SBA/USDA Business Development Officer with Evolve Bank and Trust, and is now a Decatur City Executive at Cornerstone Bank.. He is an Atlanta native, but was raised in the mountains of North Georgia. He holds a B.S. in Economics from Louisiana State University.
Stephen Gale is a retired corporate executive who directed Corporate Communications and Community and Governmental Relations strategy and implementation at several major corporations over a span of 30+ years. Companies included Pacific Gas and Electric, Quantum, Capital One, Southern California Edison, and Union Bank. He also served in a staff role for the Republican Leader in the California State Assembly, and prior to that was a news and sportscaster for a California radio station. He is an honors graduate from California Polytechnic State University, San Luis Obispo.
Steve is the current Chairman of the Log Cabin Republicans (LCR) national board and has served on the boards of LCR and the Liberty Education Forum (LEF) for many years. He has been active in other philanthropic and community organizations, including Rotary International and The President's Advisory Board at California Polytechnic. He is married to his partner of 20 years, Gabriel Sin Wee Koh-Gale, a Nurse Practitioner, and they reside full time in Rancho Mirage, California.
Jill Homan is the Republican National Committeewoman for Washington, DC. She serves on the Executive Committee for the Republican National Committee and as a board member of the League of Republican Women in DC. Formerly, she served on the eight-member Site Selection Committee for the 2016 and 2020 Republican National Conventions..
Kevin Leader is Vice President & Treasurer of McDermott International, a global engineering and construction firm focused on the energy sector. He has more than 35 years of experience in corporate and investment banking as well as corporate finance.
Kevin was instrumental in the revival of the LCR Phoenix chapter and actively involved in the LCR Coachella Valley chapter. He has been involved with Republican politics since college where he was the President of his College Republicans chapter. He served on the Board of the Lincoln Club of Northern California for six years and has been involved with numerous campaigns at both the state and national level.
Kevin has served on numerous not-for-profit boards and advisory committees, including two terms on the San Francisco Federal Reserve Bank Economic Advisory Council and the Diocese of Oakland Bishop's Investment Council.
Kevin resides in Houston, Texas and is a member of the LCR Houston chapter.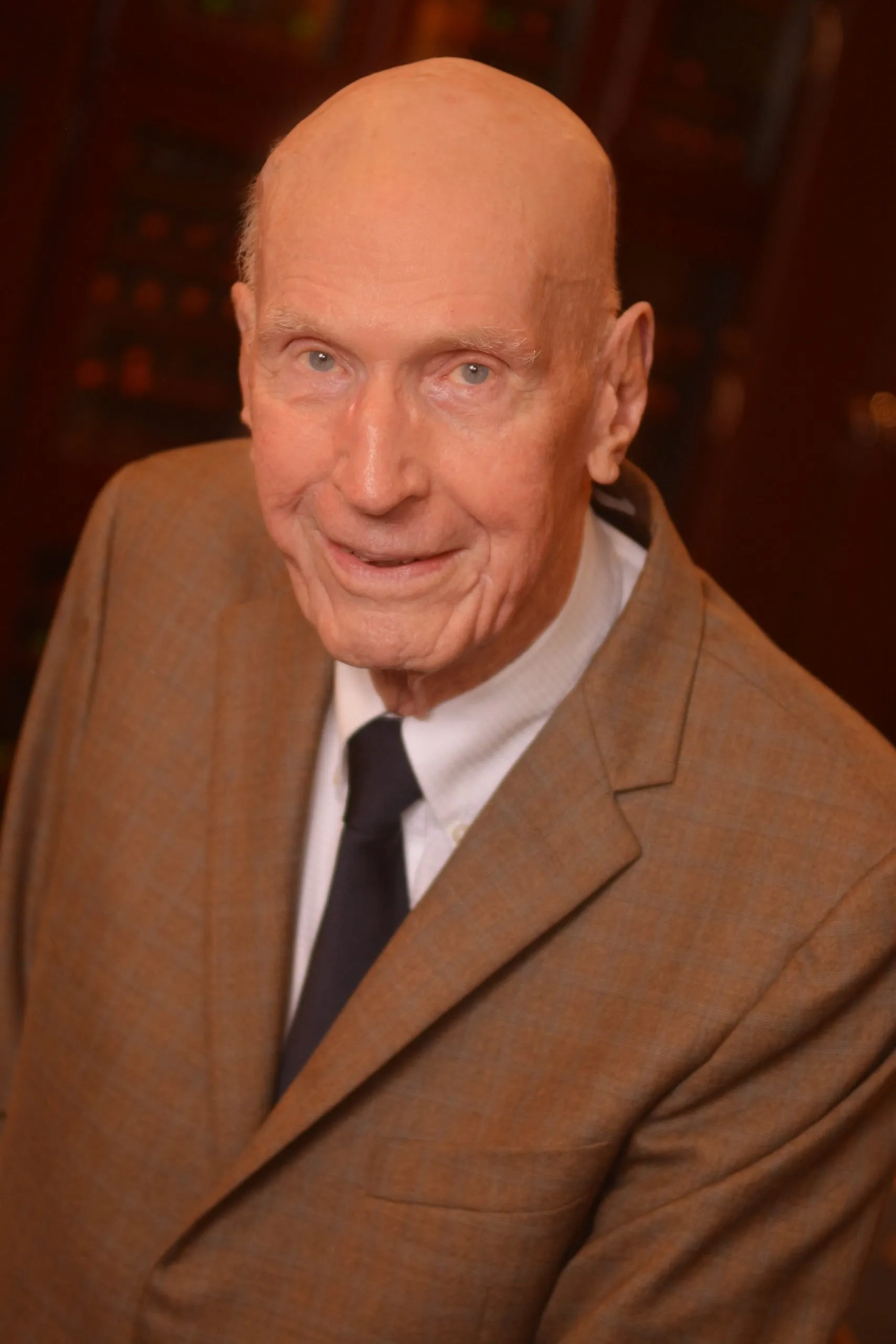 With over 35 years as a C-suite executive in the entertainment, clean-tech, medical device, consumer packaged goods, and commercial real-estate industry, Keith Schaefer has co-founded 11 start-ups, including having led 3 IPO's and 8 trade deals, resulting in over $12 billion of shareholder value. He is a board member of Connected Energy, City Paper Box, Interphase Materials, Stay Pittsburgh and Cap/Rock Partners.
Keith's first position as President and General Manager was with NEC Corporation. That led to the entertainment industry as President and CEO at Paramount's Technology Group. After Paramount's merger with Viacom, he became a serial entrepreneur and investor in startups in the clean technology, applied materials, and digital marketing and entertainment industries.
As a member of the University of Pittsburgh's Board of Trustees, Keith is the Chair of the Dietrich School of Arts & Sciences Board of Visitors and Student Affairs Committee, and past President of the University's Alumni Association, as well as a former member of the Board of Governors of the Frances Hesselbein Global Leadership Institute.
Over the past 20 years, Keith has mentored student leaders from the University of Pittsburgh's Blue & Gold Society, Hesselbein Leadership Academy, Sigma Chi fraternity, student government board, and Pitt student athletes.
Keith holds a Bachelor of Science in political science and economics from the University of Pittsburgh and an MBA from the UCLA Graduate School of Business. He also served as a Lieutenant with the US Navy in Vietnam. He resides in Newport Beach and Indian Wells, California.
Mr. Williams is a member of the Nevada Advisory Committee for the US Commission on Civil Rights, the current President of Log Cabin Republicans of Nevada, and an elected representative of the Clark County and Nevada Republican Central Committees. During his tenure, both the Clark County Republican Party and the Nevada Republican Party removed opposition to same-sex marriage from their platforms. In 2015, Mr. Williams was elected Chairman of the Clark County Republican Party and is the first openly-gay party chairman to serve in Nevada.
In the private sector, Mr. Williams was Chief Technology Officer of American Web for 18 years. During the explosive growth of the Internet, his responsibilities included serving as webmaster of the California Lottery and IT Director at the 2004 RNC Convention in New York. Mr. Williams has since sold his interest in the company and moved to fabulous Las Vegas. He now provides "virtual CTO" expertise to companies and organizations wanting to grow and succeed in the modern information economy.
About the Board of Directors
The National Board of Directors is the chief governing body of the national Log Cabin Republicans, representing the interests of the organization's members and constituents. The Board of Directors has the responsibility to ensure the success of the organization through the approval of an annual budget, setting policy, and providing support, input, guidance, oversight and expertise, including voting on endorsements of federal candidates for House, Senate, and President.
Board members serve three-year terms and are expected sit on various Board committees, dependent upon their expertise, skill-sets, and interest levels. These committees will develop policies, review goals, and administer strategic objectives that directly impact the Log Cabin Republicans mission. It is expected that Directors are active and participatory, not just in meetings, but also as representatives of the Log Cabin Republicans in their local communities.
Prospective board members should expect to attend three meetings throughout the course of the year, and to contribute significantly to the financial well-being of the organization. There are also interim discussions and meetings held via email and conference call that occur on an as-needed basis, no less than once a quarter between in-person meetings.